Yoga seems to be becoming more and more disseminated and popular. And that's wonderful! Because yoga has so many positive effects. Among other things, it can help you live more in tune with your cycle and be especially supportive during menstruation. But how do you integrate a yoga routine into your daily life at home? A routine means doing something regularly so that it becomes a habit. And that's what gives us stability and support in life. Well, then there are already two reasons why it is worthwhile to integrate yoga into everyday life! Of course, it takes time and perseverance until a routine becomes a habit. Therefore, here are a few steps to help you create your own individual routine. Once you know your preferences, yoga will soon be a part of your life.
When and how much time do you take for your yoga routine?
Above all, the question about which time of the day is important to answer for yourself. Are you more of a morning person who likes to get up early and thus can create some time for a yoga session before school/study/work/other commitments start? Some prefer the morning hours for yoga to start the day energized and with positivity. If mornings don't fit your schedule or you prefer to sleep as long as possible, then another time of the day seems better. Maybe you can take a break during the day for your yoga practice. Or perhaps you prefer the evening hours, as the end of your day. Calmer yoga sequences also provide a wonderful way to wind down after a stressful day.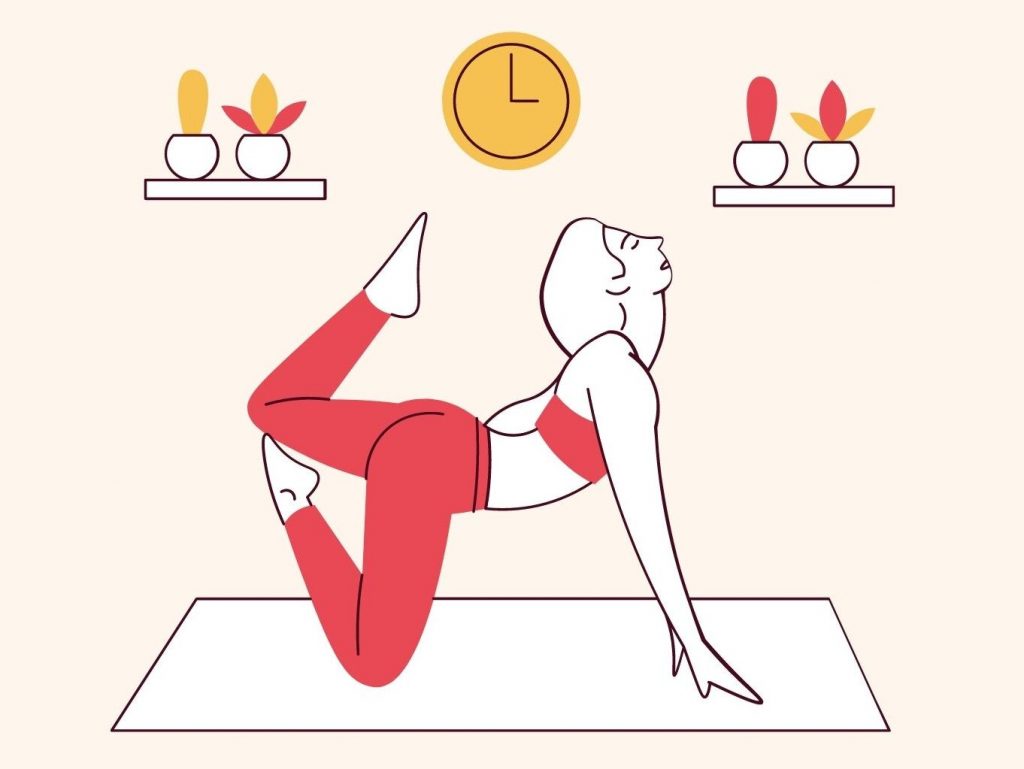 After you have determined the time of day that works best for you, there is the question of duration. As a beginner, shorter sessions such as 15-20 minutes are recommended. You can vary the length of your yoga practice according to your own feelings. Of course, there are days when you have less time or feel that you prefer a shorter sequence. On other days, you may want to devote more time to your yoga routine at home.
Which place is suitable for your yoga routine at home?
An important criterion here is having enough space. Find an area in your home where there is enough space to roll out a mat. Stand on the mat, stretch your arms long out to the sides, and make sure that there are no objects or walls around to interfere with your practice. If the weather permits, you may also find a good spot outside. In any case, make sure the ground is not too uneven so that you can find a stable position.
It may be a prejudice that yoga is practiced with the use of relaxing music and incense sticks. But in fact, for some people, such a created atmosphere helps them to practice more intensely and also to keep more focus. For others, however, neither music nor fragrances are important, and creating an atmosphere is possible without such tools. Just listen to yourself to find out if and how you like to create your environment for your yoga routine at home.
What materials do I need for my yoga routine?
The answer to this question often depends on what style of yoga you want to practice. Make sure you have all the necessary materials within reach before you begin your session. A yoga mat is recommended in any case. There are many different types. They vary in thickness, material, and price. Choosing the right yoga mat can be a process of trying out different ones and finally picking the best one for you. Other aids such as a yoga block or belt are useful as support in some poses. Something soft to put under your knee can be helpful. For the final relaxation, something warm to put on or even a blanket are also recommended.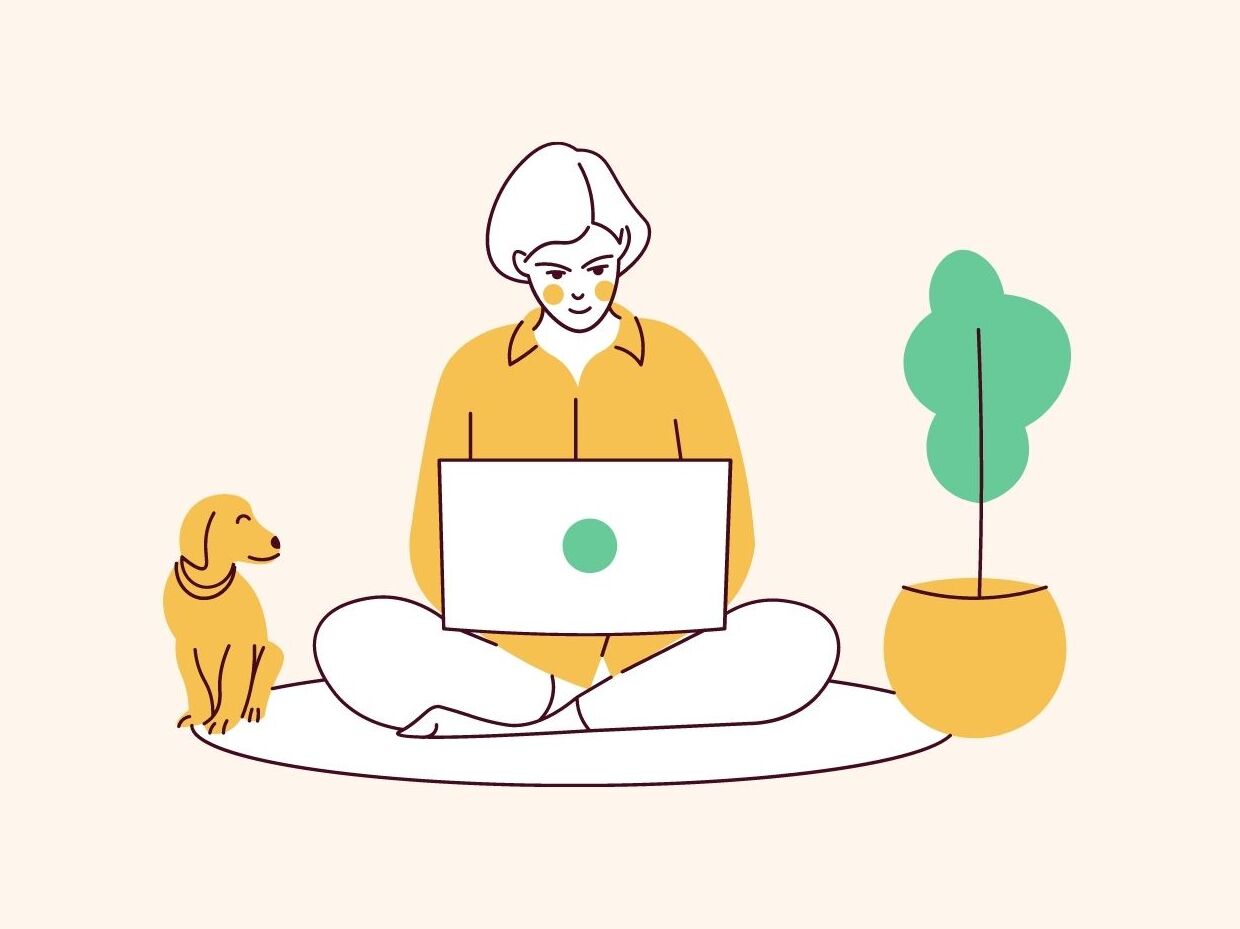 Have you got everything ready? Then get started! There are countless videos on the Internet that you can follow. If you decide for this variant, then of course a laptop, preferably with charging cable, should not be missing. And we also have some yoga videos on our Instagram and TikTok for you! Maybe you are a little more advanced and already know some asanas and just want to follow your instinct. The most important thing here: Do what feels good for you!