You are not quite sure whether a zero waste menstruation is the right fit for you or not? Here are seven good reasons to make your menstruation more sustainable. And we are here for you if you have any further questions or need tips! But to be honest, every beginning is hard and other products naturally bring a challenge or two with them. That's why you'll also find three downsides of reusable alternatives below. But let's start with the advantages of an eco-friendly friendly period first!
1. Waste reduction: For the sake of the environment
More and more menstruating people are looking for alternatives to traditional disposable items. Reason number 1 is the protection of our environment, i.e. avoiding (plastic) waste. Especially minimalists and people who follow a sustainable lifestyle are enthusiastic about reusable options during their period. And the reasons are obvious. All they probably need is a menstrual cup, a few fabric panty liners or a pair of period underwear. I would say that this is as close as we can get to a zero waste menstruation (unless we practice free bleeding, of course).
2. Good for your genital area
Especially people whose skin is more sensitive in the genital area appreciate the cosiness and comfort of natural materials of period panties or washable pads. Finally, there is no more unpleasant plastic and no more sticky strips between your legs all day long. The vagina can breathe properly again! Also your vaginal flora will thank you for it. Because unlike tampons, menstrual cups do not dry out the mucous membranes or bring your pH-value out of balance. They merely catch the menstrual blood. And did you know that many tampons are bleached? Manufacturers of tampons do not have to state the ingredients of the products on the packaging. Crazy, right?
3. You are getting to know your body better
If you are using reusable menstrual products, you will get to know yourself better. Because often these alternatives require a more intensive engagement with yourself, your body and your period. This will give you a better feeling for what happens inside your body during menstruation. It also means that we can 'control' our periods in a better way, because we have a more complete understanding of them. With a menstrual cup, for example, you can easily get an overview of how much menstrual blood you are really losing or what colour your menstrual blood is (spoiler: not blue, as we are unfortunately so often shown in advertisements). These interactions can also help to develop a deeper appreciation and gratitude for your own body. Last but not least, consciously experiencing and controlling your body is the first step towards free bleeding.
4. No more stress with empty tampon packages
Reusable alternatives can reduce stress around your period. Because once you have invested in a sustainable product, you can use it (again) at any time and you don't have to face the dilemma that the tampon box is empty exactly when you urgently need one. Especially if you tend to have irregular periods, there will be no more unpleasant surprises. You can easily wear menstrual underwear even when you don't have your period. And menstrual cups are also quickly and easily carried in any bag.
5. A happy menstruation with bright colors & patterns
Traditional disposable menstrual products are often rather sterile, functional and boring. In the sustainable menstrual world, however, there are almost no limits to your imagination! Menstrual cups or cloth pads are often colourful or full of patterns. Menstrual underwear is now also available in many different shapes, colours and above all designs! The styles range from thongs to hipster or sexy panties to boxers? Here all gender identities will find the right underwear for themselves. And if you and your menstruation just don't have the best relationship, maybe it's good to at least be able to wear nice period panties?
6. Excercising and flying? Anything is possible!
Whether you are more of a homebody or travel a lot, an eco-friendly period is also possible on the go! Menstrual cups can be especially useful for excercising, swimming, long walks or traveling. Due to their rather large capacity, they usually do not have to be changed as often as disposable products. They give you more flexibility and independence, as it is no longer necessary to take a spare one with you. Simply empty them, wash them and use them again. This is also very convenient for longer hikes out in the nature.
7. Rejection of large companies & support of start-ups
You no longer feel like enriching the big companies every month by buying disposable products? Then there is good news! Often the alternatives are rather brought to the market by startups or social businesses. The monthly sale of disposable articles is much more profitable than selling a cup every 10 years. The young startups, however, put a lot of heart and soul into the development of the products and are really happy about every single sale.
Are you curious to try free bleeding and experience your period in a new way? Then our online course "Menstruation without products: Learn Free Bleeding" is perfect for you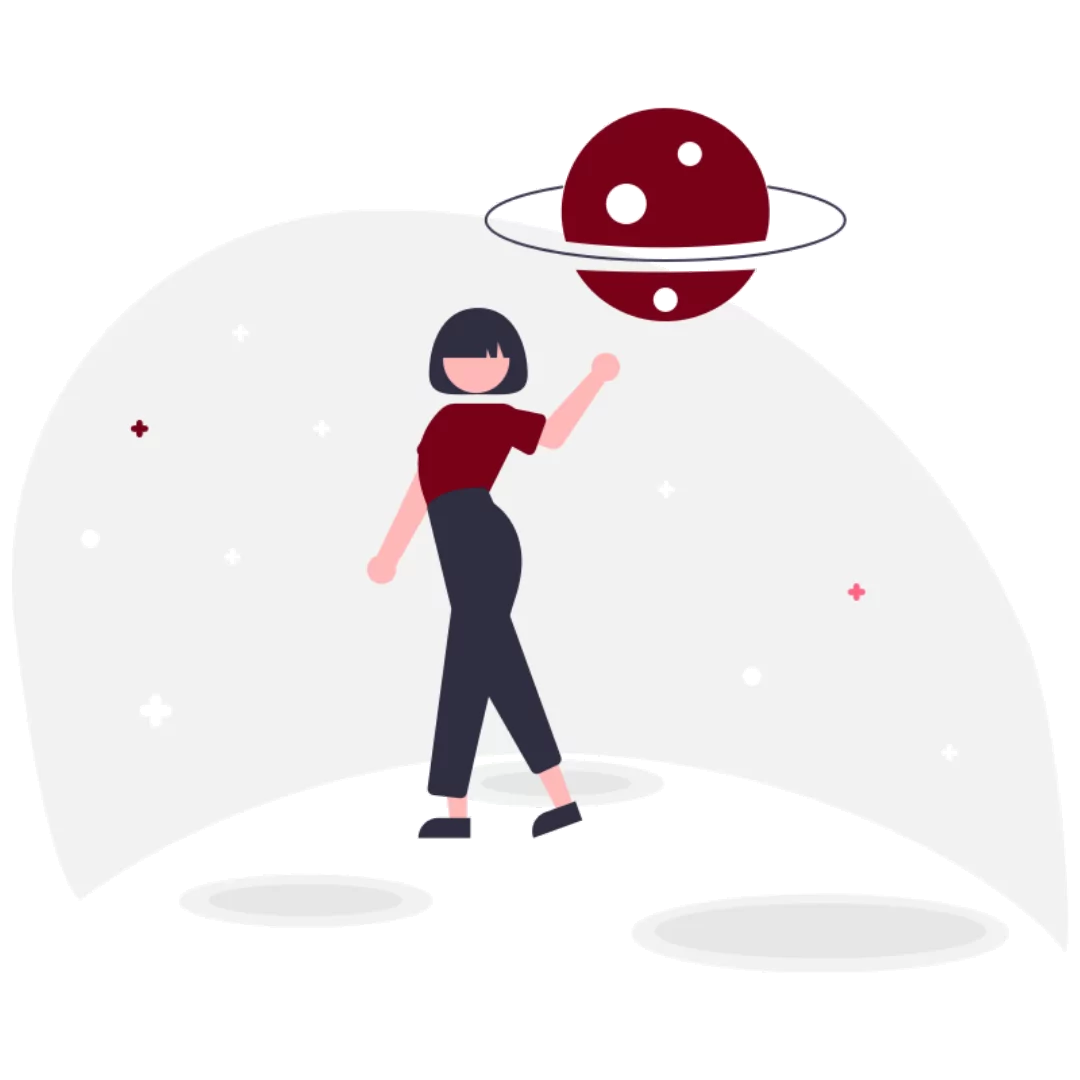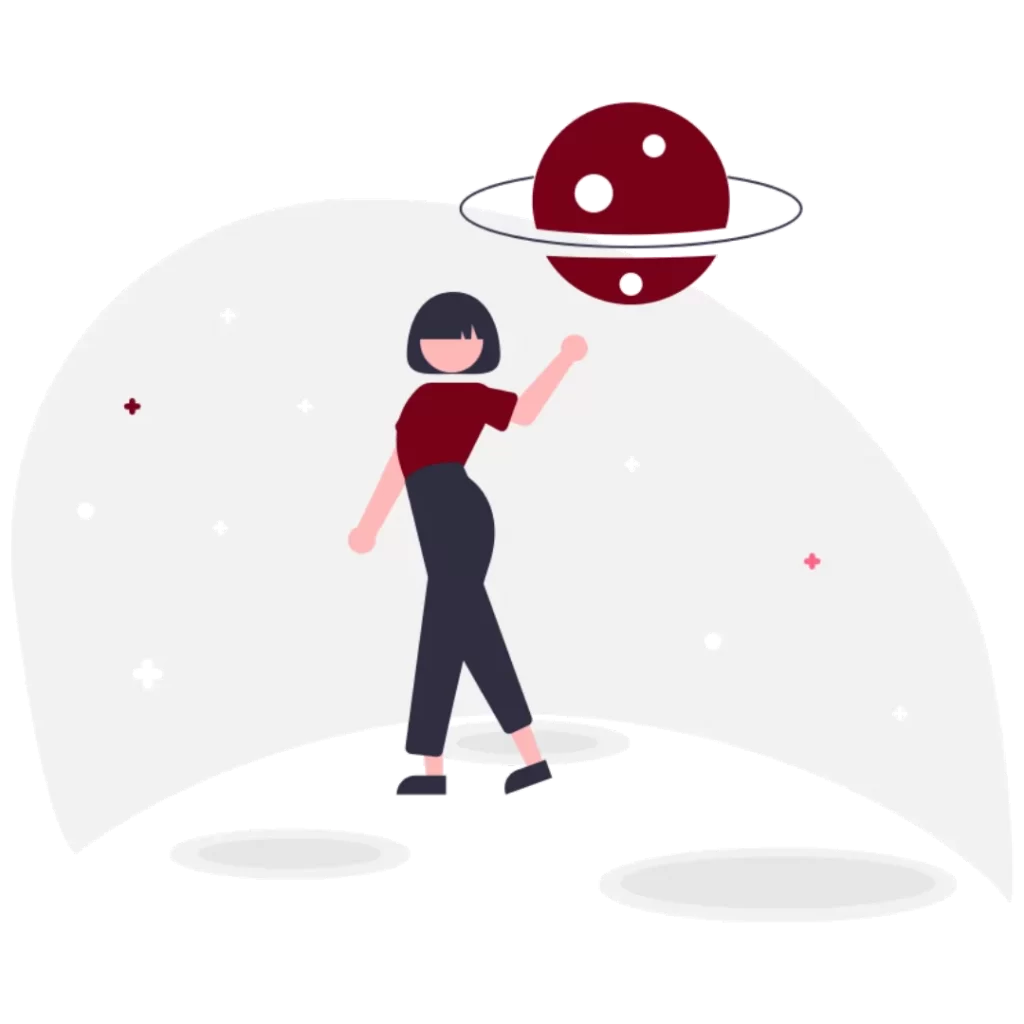 Three challenges during an eco-friendly period
Even if the reasons for using reusable alternatives, in my opinion, clearly outweigh other products, there are of course, as always, some more unpleasant aspects of it as well. And we don't want to withhold these from you! At first sight, disposable products are often easier to use, because sustainable options can sometimes be a bit more complicated to manage. But it's not all that bad if you have learned the way of doing it after a while. But here are three small challenges of an eco-friendly period.
1. Cleaning
In order to be able to use the eco-friendly period products again and again, they have to be washed properly. As you probably know, it is not too easy to remove the menstrual blood from fabrics. But with the right knowledge, it is, in the end, quite manageable.
Menstrual underwear and cloth pads, for example, have to be rinsed briefly with cold water (preferably by hand) after wearing them. Then they can be put in the washing machine and be washed together with your other clothes. Menstrual cups also need a little more cleaning. So before and after your period you should boil the cup once in water for a few minutes. When the cup is filled while, it should be carefully emptied in the toilet and washed with water.
2. Changing reusable products on the go
Depending on the product and its absorbency, the blood-soaked substitues may still have to be carried home. In this case, preparation is everything: simply bring appropriate leak-proof bags with you. Then it is no problem. And menstrual cups, for example, can just be cleaned and washed with water without a problem while on the road. And if you are using public toilets? All the better! Face your fears and actively break the taboo around menstruation by simply washing the cup in the sink. Because menstruation and the blood that goes with it are something completely normal! So don't be afraid to show your menstrual blood in public. Defy the marketing messages of large companies and be anything but discreet.
3. Prices can still be somewhat expensive
Unfortunately, the disadvantage of period underwear is that the market for it is still quite small and they are therefore relatively expensive. It is advisable to own several period panties. This is because the underwear has to be washed and dried after wearing it before it can be used again. Unfortunately, buying several period pants can be a bit expensive and not everyone can afford it. This is a challenge, because it is a 'pay to join' approach. It is not fair when people are excluded from social movements, such as the menstrual revolution, because of high prices. Other products, such as the cup, are fortunately much cheaper and there it is really just a single investment that will be with you and your period for the next ten years.
In the end: You decide!
Advantages and disadvantages of an eco-friendly period back and forth. At the end of the day YOU decide how to manage your menstruation and what feels right for your body! We are only here to give you some impulses and show you alternative possibilities.
---
Happy bleeding!
---